WATER QUALITY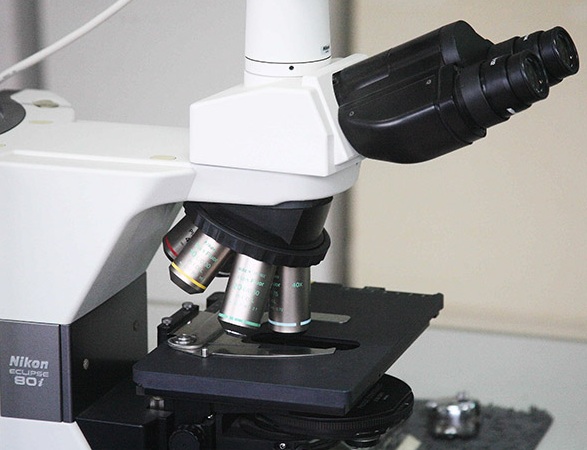 The treated water supplied by PPWSA complies with the drinking water standards of the WHO and national drinking water standards. PPWSA tests the quality of the water which has been treated, three times a day at the WTPS and tests 80water samples per week at other points in the networks. Besides, the annual report on water quality of PPWSA issued by the laboratories in Singapore and Shanghai could confirm the quality of the portable water.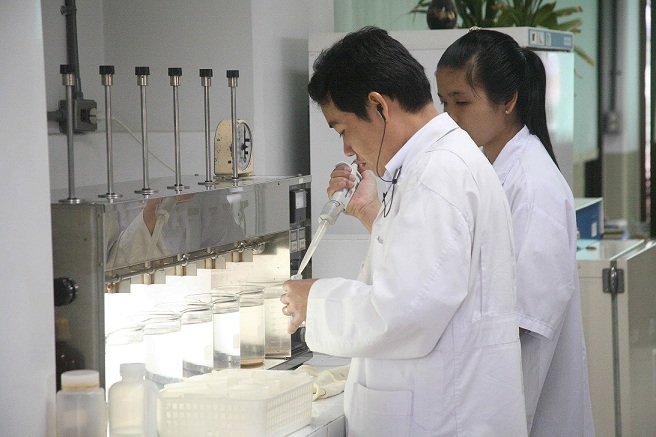 Sample of the potable water produced by PPWSA are tested at laboratories in Singapore and Shanghai annually. The data from those laboratories indicates that water produced PPWSA is potable. The analysis of the quality of potable water produced by PPWSA, conducted by the Singapore and Shanghai laboratories is shown in Appendix 6 to this Disclosure Document.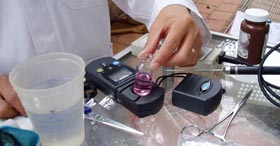 The maintenance of the water treatment system is conducted by PPWSA's employees, because the outcome in terms of economic and technical efficiency is superior to outsourcing the maintenance function. PPWSA's employees have the requisite skills to conduct the maintenance. In addition, PPWSA has created Standard Operation Procedures for the maintenance of mechanical and electrical systems of the water treatment system. These Standard Operating Procedures were implemented in 2006. Most repairs to the treatment system are made by PPWSA's employees, except those which are beyond their expertise.
The table below shows quality of the water produced by PPWSA in 2019:

Parameters

Unit

WHO
Water Quality Compare With WHO
Phum Prek
Chroy
Changwa
Chamka Mon
Niroth
Distribution
Network
ភាពល្អក់ (Turdibity)
NTU
<= 5
0.52
0.63
0.30
0.43
0.82
តំលៃប៉េហាស (pH)
6.5-8.5
7.34
7.77
7.32
7.71
7.50
ក្ល័រសេរី (FAC)
mg/l
0.1-1.0
1.24
0.92
0.94
1.01
0.18
ក្ល័រសរុប (TAC)
mg/l
< 2
1.36
1.03
1.13
1.16
0.30
មេរោគហ្វីកល់កូលីហ្វម (Faecal Coliform)
cfu/100ml
-
-
-
-
-
-
មេរោគអឺកូលី (E. coli)
cfu/100ml
-
-
-
-
-
-
CERTIFICATE OF ISO/IEC 17025 : 2005
The Niroth Laboratory Of Phnom Penh Water Supply Authority has successfully undergone assessment under the department of Accreditation for the requirement, regulation and the criteria for competence of testing laboratories, according to ISO/IEC 17025:2005, the Law on Standard of Cambodia (នស/រកម/0607/013) and the Law on the Amendment of the Law on Standards of Cambodia(នស/រកម/0618/011).